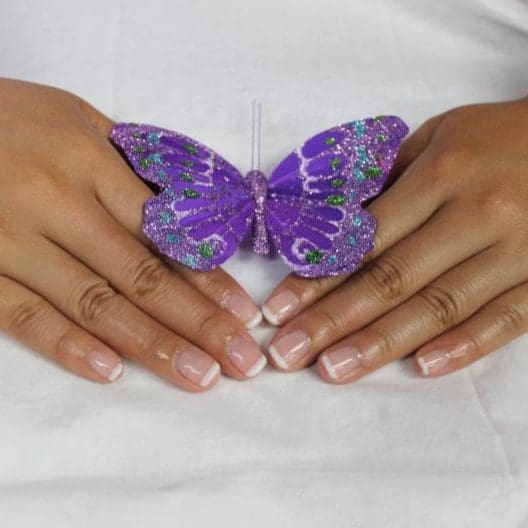 NAIL CARE:
*Note: must book $175 in sales to receive care
Manicure $125 Includes soak, exfoliation scrub to lower arms and hands, cuticle care, cut down if needed, file shaping, massage, lotion application and polish (2 nails designed free with all manicures). Add gel for $35.00
Pedicure $175
Includes soak, exfoliating scrub to lower legs and feet, cuticle care, cut down if needed, massage, file shaping, lotion application and polish (2 nails designed free with all pedicures). Add gel for $35; callus treatment $35; high buff shine treatment $35; moisture mask $35.
Combination Manicure Pedicure: $250
Includes soaks, exfoliating scrub to lower legs and feet, scrub on lower arms and hands, cuticle care, cut down if needed, basic massage, file shaping, buffing, lotion application and polish. Complimentary design to 2 fingers and 2 toes with this service.
Group Manicure & Pedicures: $150/hour
Adults & Children can have a basic no soak polish change with removal of existing polish, a cuticle push (not trim); file, shape, clip, buff and re-polish; 20 min. per adult/older teens and 15 min. child and 10 min tots.
CUSTOMIZE YOUR OWN - Just order what you want and we will give you our best price!
ADD ONS:
Add Safe Callus Removal (gel) soak off not drill off $35
Add Exfoliating Scrub Treatment; now included with all pedicures  (not express care)
Add Gel Hands $35; Toes $35; If long nails $50
Add Design $5 per nail such as French
Add Gel Removal $35 hands and $35 toes
Add Extra Massage Time: $25 for 10 minutes; $50 for 20 minutes; $75 for 30 minutes.
Hot Towel Wrap: $50
Paraffin Dip $75 per hands and $75 for feet
ACRYLIC SPECIALTY NAILS – EXPERT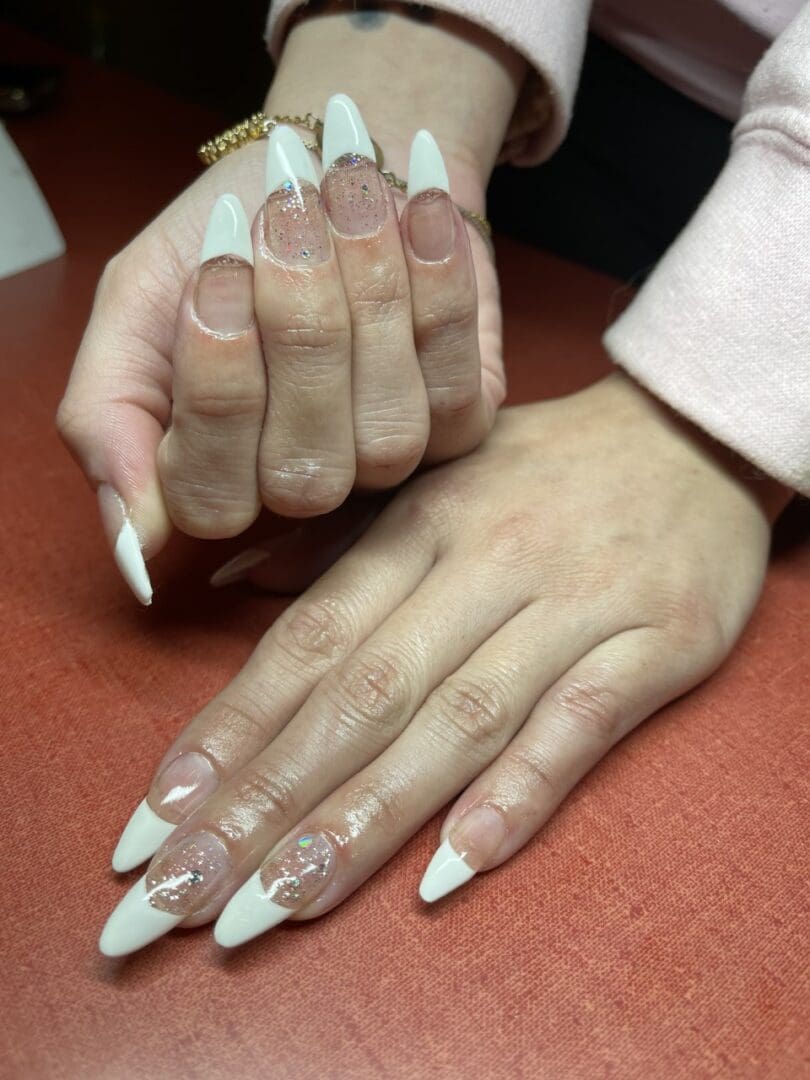 These are custom nails - high quality products and expert technicians and all done by hand so your nails will be a statement piece to show off.  If you have a photo we recommend you sending us your nails now and a nail of your desired look in advance of your service. Estimated time 1.5-2 hours per person.
Fill $225 *gel polish add $35 add on.
Full Set $225 *Ombre $275 *Gel Overlay add $35 (long add $50)
SNS Dips or Gel X Full Set $225
Custom hand painted designs or styling - can order a full set of press on nails $250 per set.
$50 add on for specialized hand shaping: Coffin, Stiletto, Almond or Oval Egg
$50 for specialized polish:  French or Reverse French or other trending style
$55 For Removal Of Old Nails with purchase of a full set
$125 Encapsulate Design Work (elements inside of nails)
Reconditioning Treatment:  $175 for removal of nails with special protein conditioning treatment upon return to natural nails.
A Quick Guide To Manicure-Pedicure Care
OUR PROVIDERS DO NOT WORK WITH CLIENTELE WITH FUNGUS: If you think you may have a fungal issue, please see a doctor or podiatrist for treatment.  Unfortunately, we have to decline any health conditions that call for medical care.
IT IS IMPORTANT YOU TELL YOUR PROVIDER IF YOU ARE DIABETIC: We do not recommend any cutting or trimming of nails or cuticles if you are diabetic.  We recommend you see a doctor or podiatrist for this. We can offer you a feel good treatment instead of pampered foot service.  We just want you to have the best of care, so we have to decline cutting if you have this health issue.
OUR PROVIDERS DO NOT DO CORRECTIVE SERVICES: If you have an ingrown toenail or fingernail - we cannot cut or correct this.  Please see a podiatrist for the correction.  If your family member is a senior with crumbling, thick and curling nails we will not perform any service and we recommend you see a podiatrist.
OUR PROVIDERS DO NOT CUT CALLUSED FEET WITH ANY METAL TOOLS: Services are all feel good and safe using one time pumice or foot files and one time nail files.  If you feel you need anything cut from your feet, please see a professional podiatrist, we will always decline any cutting or use of metal instruments.  Our callus is not a removal, but a callus softening treatment.  Calluses are important to leave for the health of your feet. Never ever let any technician cut or Dremel your calluses this is very dangerous and can alter your life forever.
SENIORS OR BEDRIDDEN GERIATRIC CLIENTELE WHERE THEIR NAILS ARE THICK, YELLOW AND CRUMBLING OR ARE CURLING: Our providers must decline your care.  Please see your podiatrist, once your toes are in shape, we can then maintain.  We cannot take on this type of care.  If your parent or loved one's toes are in this bad shape, as many are, please see a podiatrist immediately.  A crumbled nail is a danger and actually, believe it or not, life threatening.  If the nail falls off exposing an open wound it could prove fatal.  It's very important your senior loved ones has the best feet possible.  We have been told that Medicare pays for 2 visits a year for a podiatrist visit.  Please book accordingly. *Ask about our discounts for 75 years and older