Pre-Natal, Birthing & New Mother Services
PREGNANCY, BIRTHING MASSEUSE OR NEW MOMMY MASSAGES
$175 Pregnancy (Pre, During & After) Massage ($225 for 90 min) ($300 for 2 hours)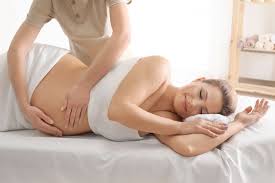 Note: We will come right to the delivery room with you! Not as a midwife, not as a medical provider, as a support person who gives relieving massages to your back, hands, feet, and scalp regions to help with the trauma the body experiences during birth and helping with comforting the mother and relieving the pain as much as possible.
PREGNANCY MANICURE PEDICURE CARE
Your nails don't have to go undone during pregnancy and after. We deliver the technician to your location so you can relax. We even perform bedside or in bed services during times of bedrest. We recommend gel nails during the new mommy experience so no chipping or removal of acrylic giving your nails a chance to regain health during this time is optimal. Add extra massage time for your hands and feet to reduce the swelling is a great benefit to taking care of you and increasing the blood flow when you are in your last trimester. $125 and up.
PREGNANCY FACIALS DURING HORMONAL CHANGES
Customized Enzyme Hormone Balancing Facial $280.00 plan 2 hours
A customized facial with special care to meet the immediate needs of hormonal prone skin. Our goal is to help correct and maintain healthy skin during this special time. This facial consists of a deep double cleansing, steam towel wrap detox, natural fruit enzymes antiseptics, antioxidants, and anti-inflammatory ingredients to exfoliate and soften clogged pores, detailed extractions, lymph drainage facial massage, customized treatment masks and hydrating serums and moisturizers to balance the skin. Areas this will help: acne, congestion, blackheads, ingrown hairs, pore inflammations and skin imbalances. May include Vitamin C add ons. Retinal products are avoided until after birthing.
WAXING FOR BIRTHING EXPERIENCE $225.00
Video birthing experiences are popular by some who want to capture the moment baby arrives. We offer Brazilian waxing care with permission of your medical provider to allow your vaginal area to look it's best during your live birthing video recording. Our esthetician does a cleanse, prep, smoothing, exfoliation, and hot towel with each service for picture perfect and performs this care in the privacy and comfort of your own home.
GLAM ON! FOR NEW MOMMY AND BABY PHOTOS
Hair and Make-Up Are Super Important... from the comfort of your hospital room or your own home. We bring the glamour team to you so you can be dolled up without leaving your newborn baby.
Hair pricing to be determined depending on hair care and styling needs.
*Natural Woman's Facial with Make-Up $350.00
(cleanse, prep, exfoliation, and make-up)
*Super Glam Facial with Make-Up & Lashes $650.00
(cleanse, prep, exfoliation, make-up. and lash extensions)