Tarot Readings & Energy Healings
We have expert tarot readers who can perform one on one private readings or group readings.  Each tarot reader charges a different rate so please ask about who is available at your time and date requested.  Tarot readings start at $250 for a home visit and some readers require two hours of services when traveling to you.
We also have energy work such as:
Reiki
Chakra Balance
Meditation Circles and Chants
Negative Energy Cleanse of Person or Area
Feng Shui - decorating your home or office space for your best energy possible.
Virtual Tarot Readings – Just $150 and up per reading
For many of us, a tarot card reading means a woman in flowing robes, leaning over a small table in a candlelit room, with long nails and a large crystal ball – possibly to much make-up and a "cash only" sign at the door. We sit awaiting her to foretell our impending doom or greatness. But that's not really what Tarot cards are about. In fact, they're not even really meant to tell your future or fortune.
Tarot cards help individuals connect with their higher self, intuition, feelings and possibly signify awareness. Communication with one's self.

In readings we do a 12 step celtic spread that completes your "as the world turns" in completeness.
Heart and emotional self
Physical and mental self
Your challenge card which shows of a struggle
What is in your head or your dreams, thoughts, focus
What you are standing on from your past experiences that you are taking with you in life
Your past and what is passing or behind you
7. Your future and what is coming or entering into your life
8.Your state of affairs as a whole
9.Your financial or prosperity as you are balancing your life
10.Your hopes and fears at the present
11.Your direction if you do not change your negatives and embrace your challenges
12.Questions – We ask you to ask up to 4 important questions you may have relating to a person, place, thing or situation.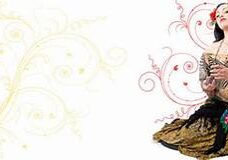 TAROT CARDS ARE GREAT FOR:
Changes or Struggles – do you feel stuck?
Do you want to have a fun reading as a party or event activity?
Find out what the cards say about yourself, your future, your life and your dreams – Call Today To Schedule A Virtual Reading these start at $150 for a full reading with one of our professionals. Phone (213) 258-8191 or email Info@spa-gos.com